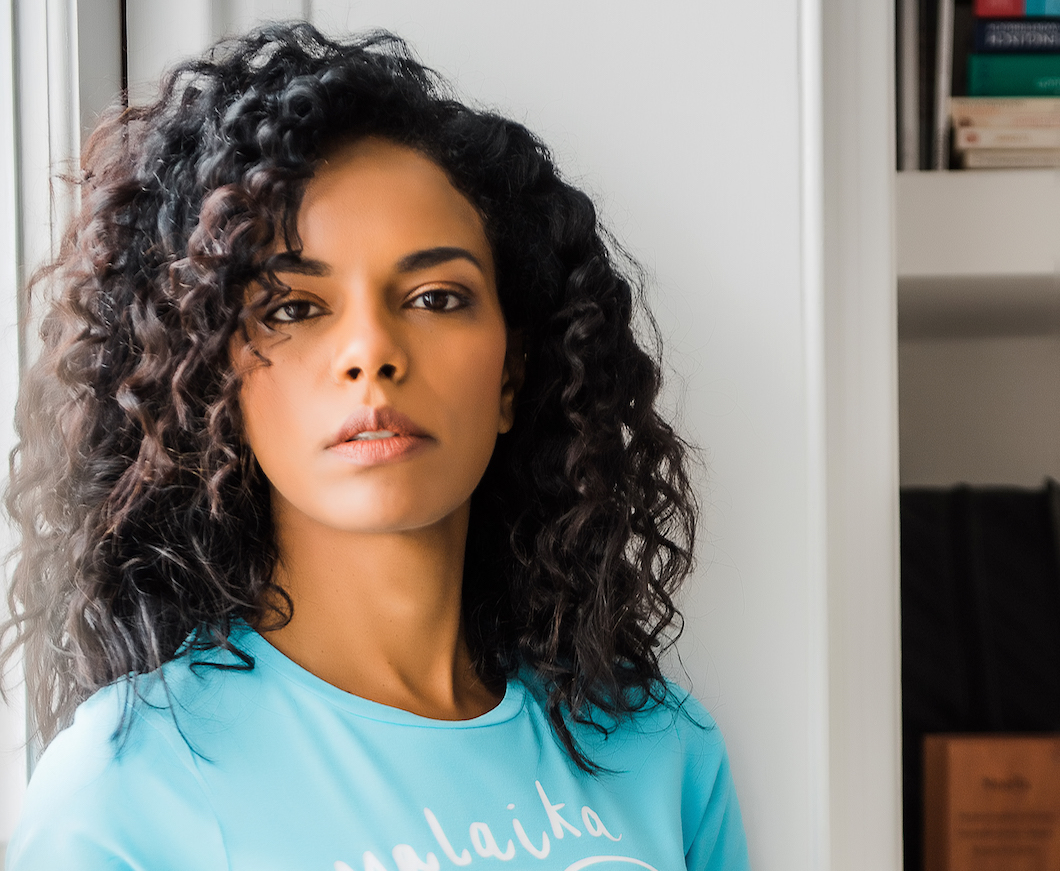 Noëlla Coursaris Musunka
Jim
Founder & Director, Malaika
Noëlla Coursaris Musunka, a Congolese/Cypriot philanthropist and international model, is the Founder of Malaika, a grassroots nonprofit that works to educate and empower girls and communities in her home country of the Democratic Republic of Congo.
After finishing her studies in Business Management, Noëlla entered the world of modeling. As her career took off and she took her talents to the global stage, Noëlla uncovered a platform through which to share her passion for human rights. Fiercely proud of her African heritage, her determination to help improve the lives of Africa's youth has made her an international advocate for girls' education.
In 2007, fueled by her personal commitment, Noëlla founded Malaika. Today, Malaika's education and health programs are impacting thousands of people's lives in the village of Kalebuka and are all offered free of charge. Malaika's work has three components: an accredited school that provides a quality education to 340 girls; a community center that offers a range of programs to 7,000 youth and adults annually; and, a clean water program that has built and refurbished 17 wells to supply fresh water to over 30,000 people each year. Crucially, Malaika's community-driven approach acts as a model that can be replicated on a global scale in communities around the world.
Since 2017, Noëlla has served as an Ambassador for The Global Fund to Fight AIDS, Tuberculosis, and Malaria. She also continues her work as a model, representing MAX FACTOR, among other brands. Noëlla has also recently designed a capsule collection of makeup, named 'Aksanti, in collaboration with Black Opal, with 25% of sales going towards Malaika. All names in the collection in Swahili have been chosen by students and staff of the Malaika School. In January 2019, Noëlla collaborated with fashion designer Roksanda and THE OUTNET to launch an exclusive clothing collection, with proceeds going towards Malaika.
As a passionate advocate for girls' education across the globe, Noëlla has shared her insight and perspective at a number of world-class forums spanning the Clinton Global Initiative and the World Economic Forum in Davos to the halls of Cambridge, Oxford, and Harvard Universities, the offices of UNICEF, and in front of global corporations. In 2017, she was named one of the BBC's 100 Most Influential and Inspirational Women of the Year. More recently, Noëlla received an award from the House of Mandela at the Nelson Mandela centenary celebration, recognizing her work with Malaika. She also delivered a keynote speech at the 2019 Forbes Leading Women Summit in Durban, South Africa for International Women's Day.
---