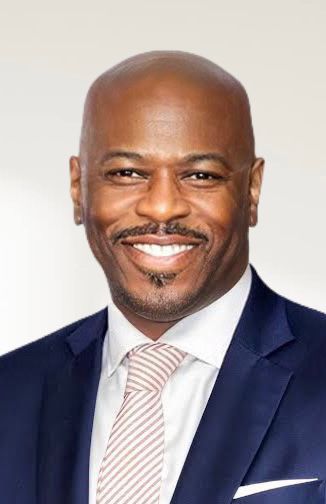 Eric Mboma
Regional Chief Executive for Middle East and Northern Africa, Prudential plc
Eric Mboma joined Prudential plc in June 2021 and is the Regional Chief Executive Officer of Middle East & North Africa. He is based in Nairobi, Kenya. From June 2019 to June 2021, Mr. Mboma joined the AGF Fund ($2.5 billion of SME funded through risk-sharing schemes) as Group Executive Director, where he built the Structured Finance and Subsidiaries departments. Previously, from April to August 2017, he led sector liberalization as president of the Insurance Regulator.
From 2012 to 2017, Mr. Mboma was CEO of Standard Bank DRC and redefined the strategy to optimize a balance sheet of $300 million. In 2012, Mr. Mboma was elected Vice President of the Congolese Banking Association and Board of Directors of the Southern Africa Development Community Banking Association. From 2008 to 2012, he joined the BHP Billiton M&A team in Singapore to expand their titles portfolio, where he led bolt-on acquisition efforts and asset exits.
The Africa Report and the Choiseul Institute ranked Mr. Mboma in the "Top 50 Rising Stars" and listed him for years amongst the top 20 of its "100 Economic Leaders of Tomorrow." In 2014, he co-founded the African MBA Association and currently sits on the board of Université Nouveaux Horizons University in the DRC.
Mr. Mboma is a MBA graduate from the Chicago Booth School of Business, University of Chicago, and holds an MPA from the Harvard Kennedy School of Government at Harvard University. He earned a Bachelor's in Finance at IMIP. Before that, he also completed a master's degree in information systems at ESCP Business School and a certificate in Marketing & Strategy from the University of Tel Aviv.